Conferenza ART - Viviana Patti (Università di Torino): ArsEmotica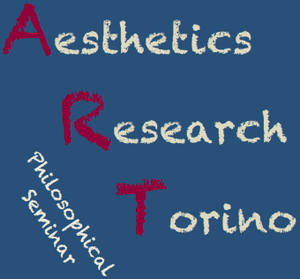 The next lecture of ART (Aesthetics Research Torino) Philosophical Seminar will be delivered by Prof. Viviana Patty on May 27th at 4 p.m.
Location: Università di Torino, Palazzo Nuovo, Auditorium Quazza, Piano seminterrato, Via Sant'Ottavio 20 - Torino
Viviana Patti
ArsEmotica: Emotions Evoked by Art in Online Collections
Artworks have a strong emotional impact on the visitors of an exhibition. Many museums and associations opened their collections for access on the Web and have studied the potential of social tagging. User data collected by tagging in art social platforms are a precious information source about emotional responses to artworks and a feedback about the way in which users perceives collections. In this paper, I present my new achievements on this topic within the ArsEmotica framework. My focus is on eliciting sharable emotional meanings from online collection visitors tags, by interactively involving the users of the virtual communities in the process of capturing the latent emotions behind the tags. I rely on methods and tools from a set of disciplines ranging from Semantic and Social Web to Natural Language Processing. Such disciplines provide the building blocks for creating a semantic social space, where artworks can be dynamically organized according to a new ontology of emotions inspired by the well-known Plutchik's model of human emotions. The final aim is to involve users in the creation of such emotional space and, then, to offer them an emotion-driven access to the artworks.
I present the implementation and exploitation of the framework on a real dataset, the ArsMeteo online collection.
VIVIANA PATTI is Associate Professor at University of Turin. Her research interests include sentiment analysis, irony detection and stance detection in political debates, with a special focus on social media texts. She is currently applying her research in the field of hate speech monitoring, in the context of the IHateprejudice and Contro l'odio ongoing projects, with a special focus on hate speech against immigrants and automatic misogyny identification. She has (co-)authored 100+ peer-reviewed-publications and serves on editorial boards and multiple conference committees and in top conferences. She co-organized the 2016 and 2018 editions of the EVALITA evaluation campaign for NLP tools for Italian. She led the development of Twitter corpora for sentiment analysis in Italian, English and Spanish, exploited in international evaluation campaigns and co-organized the first Italian shared task on Sentiment Analysis in Twitter. She is a member of the board of directors of the Italian Association of Computational Linguistics (AILC) and has been area co-chair for the track on 'Pragmatics and creativity' at the 4th Italian Conference on Computational Linguistics. She co-founded two novel workshop series on Emotion and Sentiment in Social and Expressive media (ESSEM) and on Computational Modeling of People's Opinions, Personality, and Emotions in Social Media (PEOPLES). She is in the editorial board of IOS International journal Intelligenza Artificiale and of the Sistemi Intelligenti journal (directive board).
ART (Aesthetics Research Torino) is a periodic philosophical seminar organized by the Department of Philosophy and Educational Sciences of the University of Turin and the PhD Program FINO. It is coordinated by Prof. Alessandro Bertinetto.
ART addresses different topics of the contemporary debate in Aesthetics: philosophy of beauty, philosophy of the arts, theory of sensory experience, philosophy of image and imagination, and history of aesthetics.
ART is supported by:
Centro Interuniversitario di Ricerca sulla Morfologia Francesco Moiso (CIM)
Centro di Ricerca Interdipartimentale di Logica, Linguaggio e Cognizione (LLC)
Centro Studi Arti della Modernità
Centro Studi Filosofico-religiosi "Luigi Pareyson"
Laboratorio di Ontologia (Labont)
ART is sponsored by:
Italian Society for Aesthetics (SIE)
European Society for Aesthetics (ESA)