Conferenza ART - Matilde Carrasco (Universidad de Murcia)
Da: Martedì 21 settembre 2021 ore 17:00
Fino a: Martedì 21 settembre 2021 ore 19:00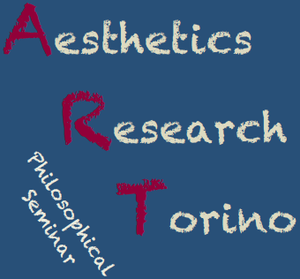 ART (Aesthetics Research Torino) Philosophical Seminar
Prof. Matilde Carrasco Barranco
(Universidad de Murcia)
September, 21st at 5 p.m.
at Palazzo Nuovo Aula 15
and online
Link
https://unito.webex.com/unito/j.php?MTID=m1ee79725d59a2d14fe9e62742e2aa671
BRIDLED ANGER
ON BEAUTY'S POLITICAL VALUE
Although beauty and art were once thought of as belonging together, the 20th century witnessed a turn away from beauty in artistic practice and theory. To a great extent, this rejection of beauty happened for political reasons, since the pleasure of beauty seems at odds with the critical standpoint of avant-gardism (Alberro 2004, Beech 2009, Asavei 2015). According to this general view, Arthur Danto (2003, 2004) explained the kalliphobia of contemporary art by pointing out a conflict between beauty and the social injustices and other difficult contents those works typically represent or are about. Nonetheless, while retaining the gap between them, Danto vindicated the option of beauty for art. He did so even for art that responds to painful experiences of death and loss, namely, elegiac art that works as consolation, which for Danto was the "paradigm of the place of beauty in the philosophy of art" (2003, 101), and thus could even pay some service to politics. However, when art is not meant to delectate nor to console, but instead to disconcert, shock, disturb and above all, in order to take some kind of action, enrage people, demanding the viewers' anger as the appropriate emotional response to it, the discourse of beauty appeared to Danto highly inappropriate. And so, he still believed that beauty would be for long exiled from (mostly "angrily political") contemporary art (Danto 2003, 103, 123).
My arguments reflect on the reasons that would justify the view of beauty as barely useful for politics trying to contest them by reviewing the nature of both beauty and anger, the emotion that is claimed triggers political action. Using Carolyn Korsmeyer's account of "terrible beauties", bound up with discomforting emotions, I will defend that the pleasure of beauty is capable of coping with pity or grief, but also anger. Because, on the other hand, following Martha Nussbaum's analysis, anger can motivate effective political action when detached from revenge yet directed by hope and love, values associated to beauty.
References
Alberro, Alexander (2004). "Beauty knows no pain". Art journal 63 (2): 37-43.
Asavei, Maria-Alina (2015). "Beauty and critical art: is beauty at odds with critical–political engagement?". Journal of Aesthetics & Culture, 7(1): 27720.
Beech, Dave (2009). "Introduction". In Dave Beech (ed) Beauty. Cambridge: MIT Press, 12-19.
Danto, Arthur C. (2004). "Kalliphobia in Contemporary Art". Art Journal 63 (2): 24-35.
Danto, Arthur C. (2003). The Abuse of Beauty: Aesthetics and the Concept of Art. Chicago and LaSalle: Open Court.
Korsmeyer, Carolyn (2010). Savoring Disgust: The Foul and the Fair in Aesthetics. New York: Oxford University Press.
Nussbaum, Martha (2016) Anger and forgiveness: resentment, generosity, justice. New York: Oxford University Press.
MATILDE CARRASCO BARRANCO is Doctor in Philosophy by the University of Granada. From 2004, she has taught Aesthetics and Theory of Arts in the University of Murcia, where she becomes Senior Lecturer in 2008. She has been a member of the Executive Committee and Conference Organizer of the European Society of Aesthetics from 2012 until 2018 and is currently part of the board of SEyTA (Spanish Society of Aesthetics and Theory of Art). Her main research interests include the relationship between aesthetic value and other values of art, art criticism, art and politics and more recently, the contemporary revival of beauty. Her latest publications include "Beauty and Politics" [in Lydia Goehr and Jonathan Gilmore (eds) A Companion to Arthur C. Danto, forthcoming February 2022]; "Beauty and art criticism. A proposal from A.C. Danto", [in Martino Rossi Monti and Davor Pećnjak (eds.) What is Beauty? A Multidisciplinary Approach to Aesthetic Experience. Newcastle upon Tyne: Cambridge Scholars Publishing, 2020,107-123] and "¿Es posible el regreso de la belleza? Estética, Belleza y Política en el Arte Contemporáneo" [Ágora. Papeles de Filosofía (2017) 36 - 2, pp. 151 – 173].
ART (Aesthetics Research Torino) is a periodic philosophical seminar organized by the Department of Philosophy and Educational Sciences of the University of Turin and the PhD Program FINO.
Coordinators:
Prof. Alessandro Bertinetto (University of Turin).
Prof. Federico Vercellone (University of Turin).
Members:
Dr. Paolo Furia (University of Turin).
Dr. Lisa Giombini (University Rome 3).
Dr. Gregorio Tenti (FINO Doctoral School).
Dr. Alice Iacobone (FINO Doctoral School)
ART addresses different topics of the contemporary debate in Aesthetics: philosophy of beauty, philosophy of the arts, theory of sensory experience, philosophy of image and imagination, and history of aesthetics.
ART is supported by:
Centro Interuniversitario di Ricerca sulla Morfologia Francesco Moiso (CIM)
Centro di Ricerca Interdipartimentale di Logica, Linguaggio e Cognizione (LLC)
Centro Studi Arti della Modernità
Centro Studi Filosofico-religiosi "Luigi Pareyson"


ART is sponsored by:
Italian Society for Aesthetics (SIE)
European Society for Aesthetics (ESA)